2019
With the retirement of J. Dewey Gills, RA, David J. Smith becomes the sole owner of the firm. Matthew Williams, AIA and Randall Ingram, RA, with nearly 50 years of combined experience in the profession, are promoted to leadership roles as Senior Vice Presidents.
The Freeman Morgan Architects office undergoes renovation to create more usable space and meet the growing needs of the firm.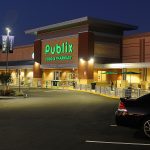 2017
Freeman Morgan Architects completes the first Publix in Virginia as part of Nuckols Place, a combined 95,000 Square Foot Retail Shopping Center in Henrico County, Virginia.
2016
BRICK IN ARCHITECTURE BRONZE AWARD
BRICK INDUSTRY ASSOCIATION
SOUTHERN SEASON AT LIBBIE MILL SHOPPING CENTER
RICHMOND, VIRGINIA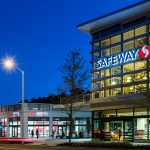 2015
Freeman Morgan completes construction documents for Safeway Store #3250 located along King Street in Alexandria, Virginia
2015
AWARD OF EXCELLENCE
ASSOCIATED BUILDERS AND CONTRACTORS, INC.
SAFEWAY #3250
ALEXANDRIA, VIRGINIA
2014
J. Dewey Gills becomes CEO/Principle and David J. Smith becomes President with the retirement of Jack Shady.
2012
Completion of Safeway #2797 in Olney, Maryland. One of the first USGBC LEED for Retail & New Construction -Gold- Award Winning Safeway projects completed by Freeman Morgan Architects.
2011
The estate of Horace Freeman donates $100,000 to the Virginia Center for Architecture as a scholarship fund in memory of A.O. Budina, FAIA.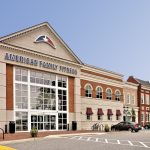 2010
Construction is completed on American Family Fitness Midlothian, a multi-storied 68,000 Square Foot Fitness and Recreation Center in Midlothian, Virginia. This project required many creative design solutions in order to meet strict local zoning and architectural requirements.
Through the early part of the decade FMA worked closely with American Family Fitness to construct or remodel over 16 different fitness centers in the Richmond and Tri-City area.
2005
John Morgan retires from the firm as Jack Shady expands the firm's ownership to include J. Dewey Gills and David J Smith as Vice President/Partners.
2005
EXCELLENCE IN CONSTRUCTION
THE METROPOLITAN WASHINGTON AND VIRGINIA CHAPTERS OF
ASSOCIATED BUILDERS AND CONTRACTORS, CERTIFICATE OF MERIT
SAFEWAY AT WALDORF MARKETPLACE, WALDOF MARYLAND
2001
EXCELLENCE IN RESIDENTIAL DEVELOPMENT
KNOXVILLE, KNOX COUNTY METROPOLITAN PLANNING COMMISION
MANOR HOUSE ASSISTED LIVING, KNOXVILLE TENNESSEE
1998
Freeman Morgan Architects office is relocated to the current location in the Highland II Building at 7229 Forest Avenue, Suite 209 in Henrico County, Virginia.
1993
EXCELLENCE IN MASONRY DESIGN AWARD
VIRGINIA MASONRY COUNCIL
JACKSON CENTER OFFICE BUILDING, RICHMOND, VIRGINIA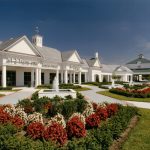 1993
Freeman Morgan Architects completes The Shoppes at Belgrade, an award winning shopping center located at the corner of Huguenot Road and Robius Road in Chesterfield County, Virginia.
This remarkable retail project additionally serves as the first collaboration with Safeway, a strong and valued client with whom Freeman Morgan has completed 40 new stores and approximately 250 remodel projects. FMA continues to work closely with Safeway still today.
1987, 1988, 1989 & 1990
ARCHITECT OF THE YEAR
AMERICAN SUBCONTRACTORS ASSOCIATION
RICHMOND, VIRGINIA CHAPTER
1983
TEST OF TIME AWARD
VIRGINIA SOCIETY OF THE AMERICAN INSTITUTE OF ARCHITECTS
WRVA RADIO STATION
PHILIP JOHNSON, FAIA, ASSOCIATE ARCHITECT
RICHMOND, VIRGINIA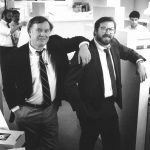 1982
Jack Shady joins Freeman Morgan as Partner and Vice President. Having previously worked in both architectural and general contracting capacities, Mr. Shady made the move back to the design field, bringing with him a unique combination of knowledge and experience.
Freeman Morgan Architects becomes a professional corporation with John Morgan assuming the responsibility of CEO and Senior Partner.
1975
Horace Freeman and John C. Morgan, Jr., AIA form the partnership of Freeman & Morgan Architects.
1972
Horace Freeman, AIA becomes president of the firm after A. O. Budina's retirement.
1970
John C. Morgan, Jr. joins Budina and Freeman Architects. A student of both Architecture at Virginia Polytechnic and State university and of Business at Virginia Commonwealth University, Mr. Morgan brings with him experience from several other Richmond area firms.
1963
Considered "one of the city's most visible and important mid-20th century architectural landmarks." The WRVA Building, located in the historic Church Hill district of Richmond, Virginia. Designed by world-renowned architect Philip Johnson, FAIA in partnership with Budina and Freeman Architects.
1955
A.O. Budina, FAIA and Horace Freeman, AIA form the partnership Budina and Freeman Architects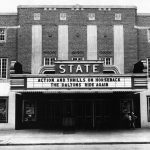 1934
A. O. Budina, FAIA having previously worked under Holabird and Roche, Louis Sullivan and John Eberson in Chicago in the early 1900's goes on to design many Art-Deco Style theaters popular in the 1920s and 1930s, such as The State Theater in Falls Church, Virginia c.1934